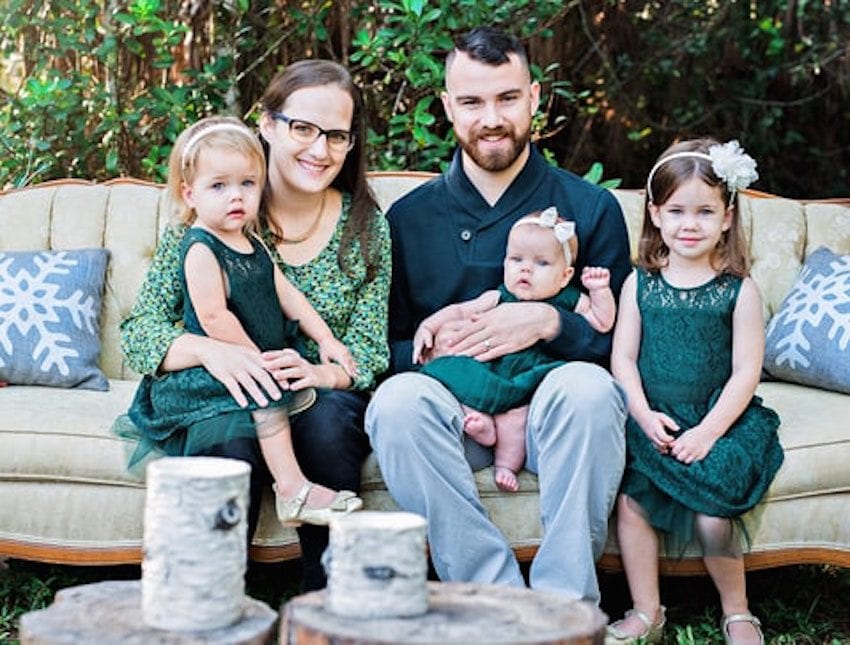 Molly is a pediatric nurse. She, her husband, and their three small children live in Illinois.
In August 2016, Molly was stranded at a Colorado airport.
To make matters worse, she had her 2-month-old daughter with her.
At one point, Molly was using her cell phone while seated at the gate in an uncomfortable chair. Her daughter was laying on a blanket on the floor, near her feet.
During this time, a male stranger sitting nearby snapped and shared a photo of Molly on his Facebook page without her permission.