Source:Popsugar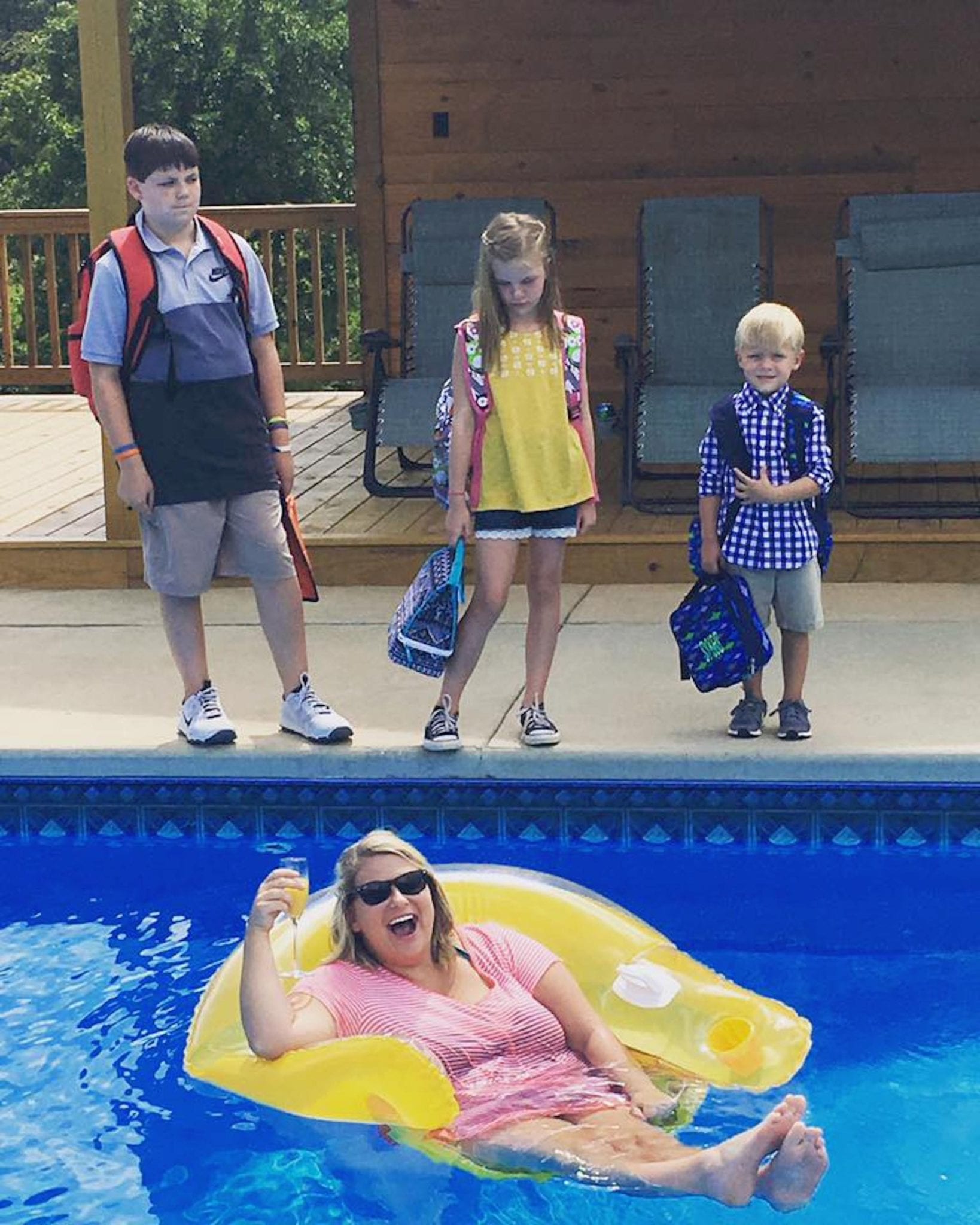 Alabama mom, Jena Willingham bid her kiddos adieu on their first day of school with a celebratory picture that's making mamas everywhere say "same!"
The mother of three took a photo in which she's joyously lounging in a bright yellow pool float, cold drink in hand, while her kids look on bitterly from the side of the pool, lunch boxes in hand and backpacks in tow. When she shared the picture on her Facebook, with the caption "Happy First Day of School everyone!
😘
😘
😘", it went totally viral, garnering more than 16,000 shares and loads of comments declaring it:
"the best back-to-school picture ever"
One user loved the photo so much that she commented, "I literally just burst out laughing in the dentist office waiting room where it's so quite you could hear a pin drop!"
Honestly, we feel the same.