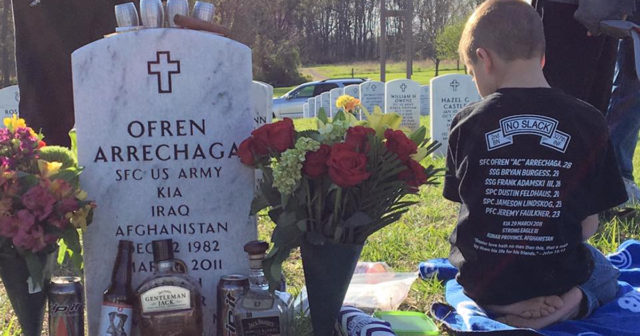 The wife of U.S. Army Ranger SFC Ofren Arrechaga put a Memorial Day weekend post on her Facebook page and it is leaving people in stunned silence because it is a stark reminder of what the day is really all about.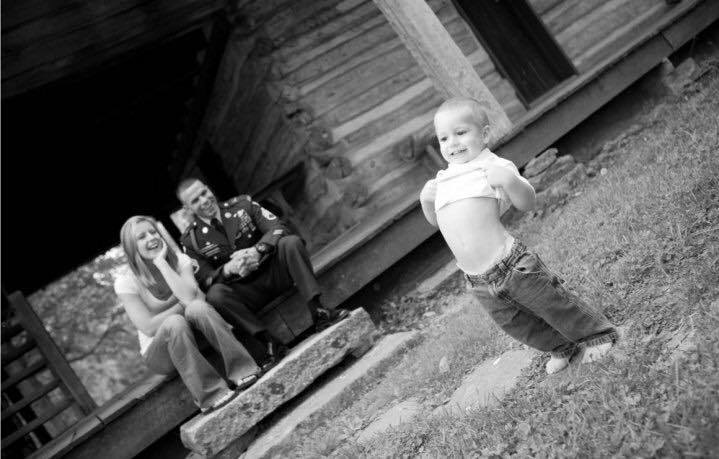 While people confuse Memorial Day for Veteran's Day and get ready for pool parties and "Memorial Day Sales", let Seana's message be the one thing you share with friends and family to remember what the day really means and those who gave it all for their country.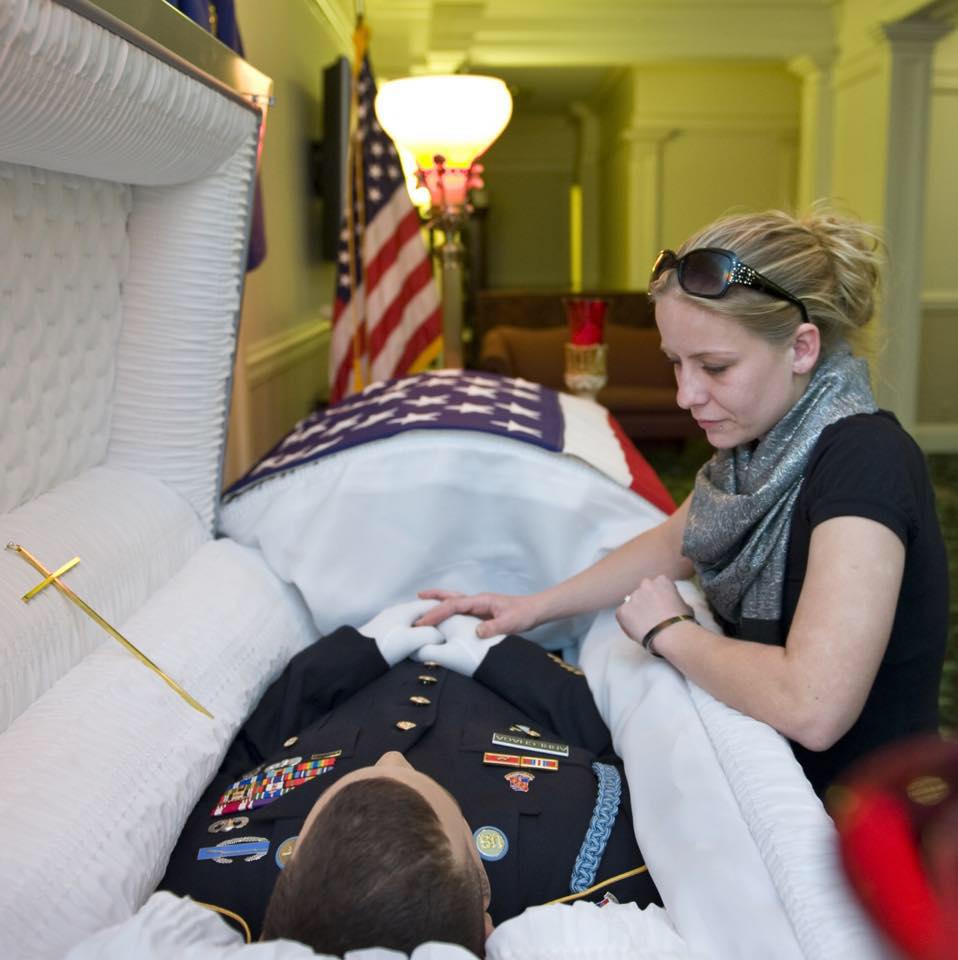 "It was a Tuesday. You could call it a normal Tuesday except it wasn't. We spent our day shopping at the outlets, eating Mexican, and looking at my parents' new house before driving 5 1/2 hours to Tennessee from Ohio.
I arrived home to yet another tough box on my porch. This meant the end of deployment was near because his things were coming home. This tough box was a blessing.
On my third trip to unload the truck a car pulled up. A white Impala. I think I knew what was about to happen but I refused to believe it. Two men in dress blues approached me asking if I was Serena. I told them I wasn't and that they had the wrong house and needed to leave immediately. Then they asked me if I was the wife of Ofren Arrechaga. That's when I knew.
How I managed the walk from the truck to the house is beyond me. I just remember shaking uncontrollably. That took a couple days and a couple Xanax to go away. Once we were inside I sat on the couch as Alston danced around the living room. He's his father's son, always the center of attention. His third birthday was the day before and he was simply happy to be out of the car and ready to play with his presents. My innocent child had no idea what was going on as he danced for our guests.
After what felt like forever – "Say it. Just fucking say it."
… "Ma'am, the Secretary of the Army regrets you inform you that your husband, Ofren Arrechaga, died of his wounds…"
I don't remember the rest.
This is our fifth Memorial Day understanding the true meaning of the day to our cores. It shocks me to say that and yet it doesn't. It feels like yesterday and at the same time it feels like it happened a lifetime ago. Regardless, we will honor and cherish Ofren's life and sacrifice until the day we join him in Heaven.
Memorial Day isn't "happy" by any means but that doesn't mean you can't have a good time. Take a chapter out of Ofren's book and know how to balance the two. He struggled with his losses and yet always managed to boost moral by doing something silly or finding joy in the smallest of things. This is the example I try to follow in my life. It may be hard to find happiness but it's there if you choose to see it.
Our fallen heroes are the reason we live in a privileged nation where we get to sleep safely and soundly in our beds every night. This is one of many reasons they deserve this one day to remember their service and sacrifice.
"Only the dead have seen the end of war." – Plato. This is the quote Ofren used this quote for his memorial tattoo after his third tour.
I miss you, my love. Come what may."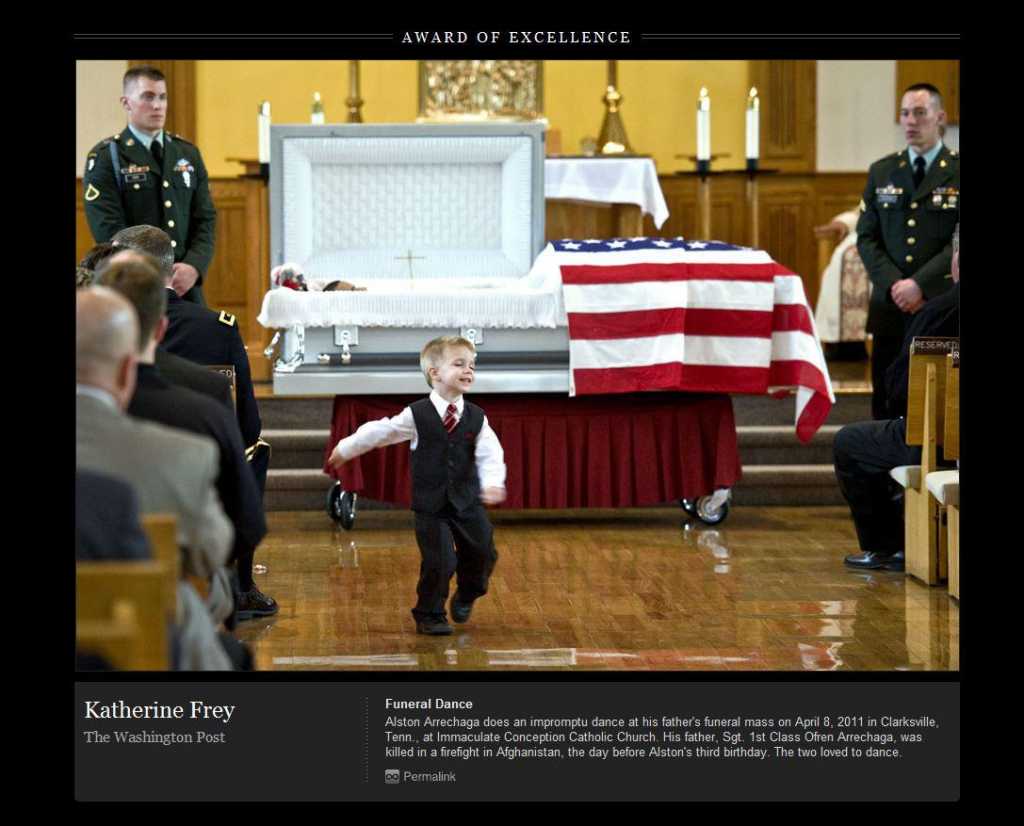 The last thing SFC Arrechaga ever said to Alston was "Happy Birthday Buddy, I love you."
Always remembering and honoring SFC Ofren "AC" Arrechaga, KIA 29 March 2011, Kunar Province, Afghanistan.
Remember the families who continue to live each day with their loss.