A baby found stabbed and buried in a field has made a miraculous recovery.
The tot had FOURTEEN knife-wounds to his tiny body and was left for dead after being hidden in a 20cm hole.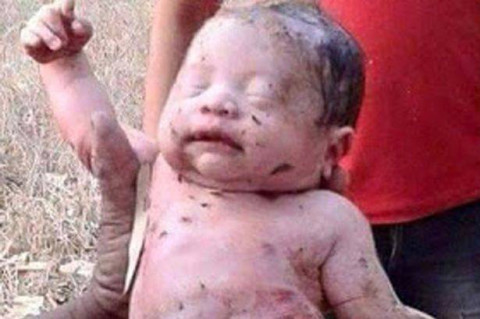 It was only when the farmer that owns the land heard crying that the newborn was discovered face down in the earth.
Kachit Krongyut, 53, said she was taking her cows out to graze when she heard the boy wailing.
She noticed the noises were coming from a bare patch in the soil that looked as though it had been recently disturbed.
"At first, I thought someone buried their pets alive, but then I saw a foot."
"I tried to control myself and called for help. The baby was buried with its face facing down".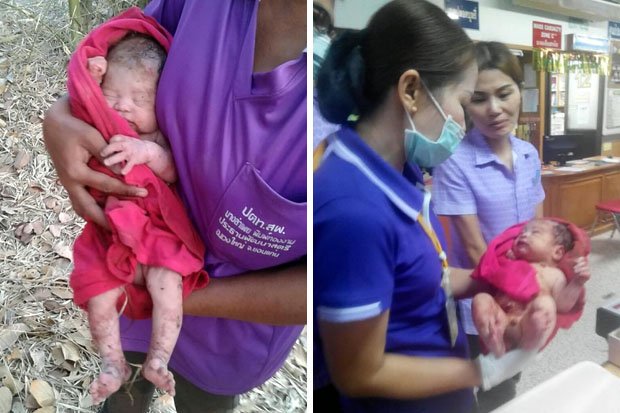 Doctors at Wangay Hospital said the boy looked like he had been suffering from abuse his whole life as he had what looked like longstanding bruises to his stomach.
He was rushed to the Wangai hospital, where doctors surmised he'd been suffering abuse from birth. It transpired that the weight of the soil had saved him, producing a pressure that stemmed the blood flow from the stab wounds.
Fortunately, police found footprints and motorcycle tracks nearby that led to them apprehending the child's 42-year-old mother. She was charged with attempted murder and abandoning her child.
As for the baby, named Aidin, he made a miraculous recovery. After three months of treatment, Aidin was taken to an orphanage and later adopted by a couple from Sweden.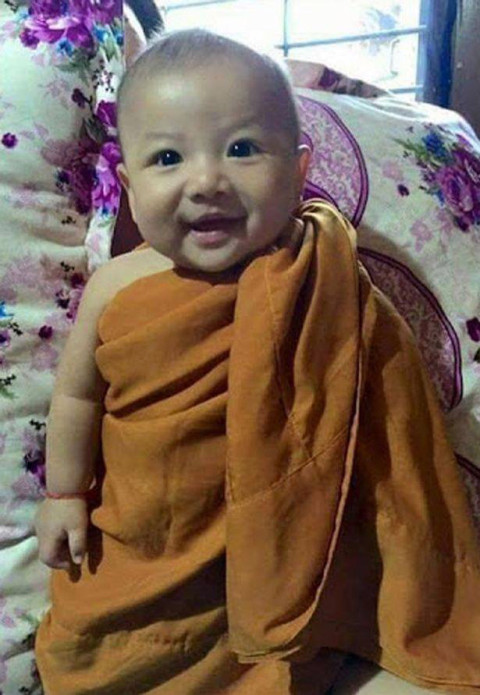 We can't even imagine the sort of pain Aidin must have gone through.