Mum, Claudia, was happy to leave her sweet baby girl with a teenage relative while she ran out of the house briefly. That was until her relative sent her a picture which left her floored.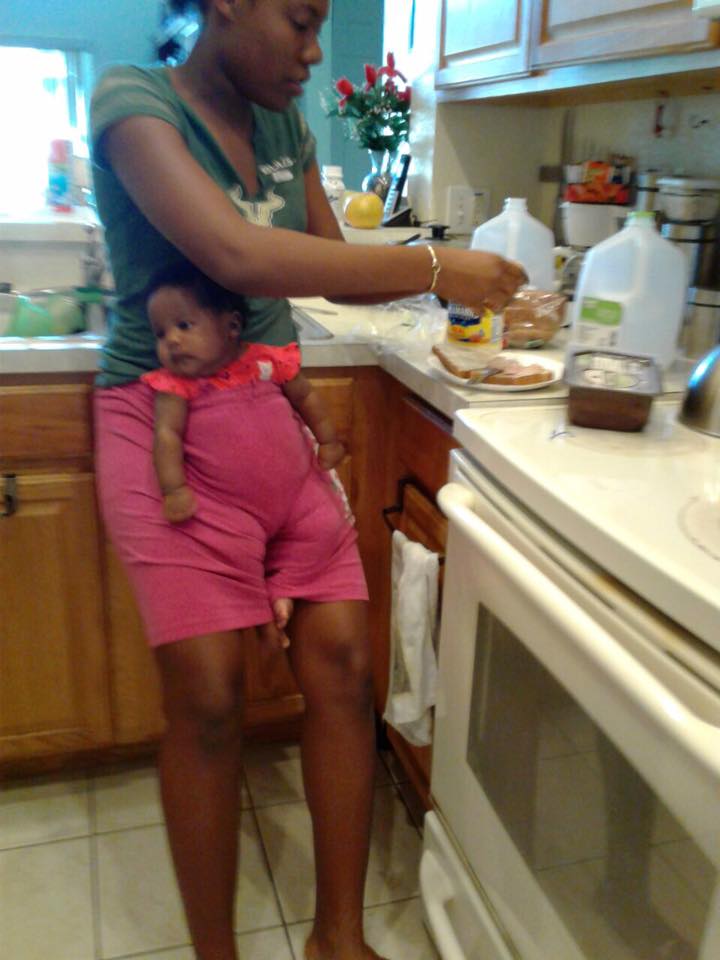 Here's how Claudia wrote on Facebook after the event:
So I had to run out the house for a quick min.
So I asked my niece to babysit Baby Ava.
A few min later I received a text saying that J'Ann wanted to make a sandwich but didn't want to let baby Ava out of her sight.
Lord send help this was her solution, like really, creativity at its finest.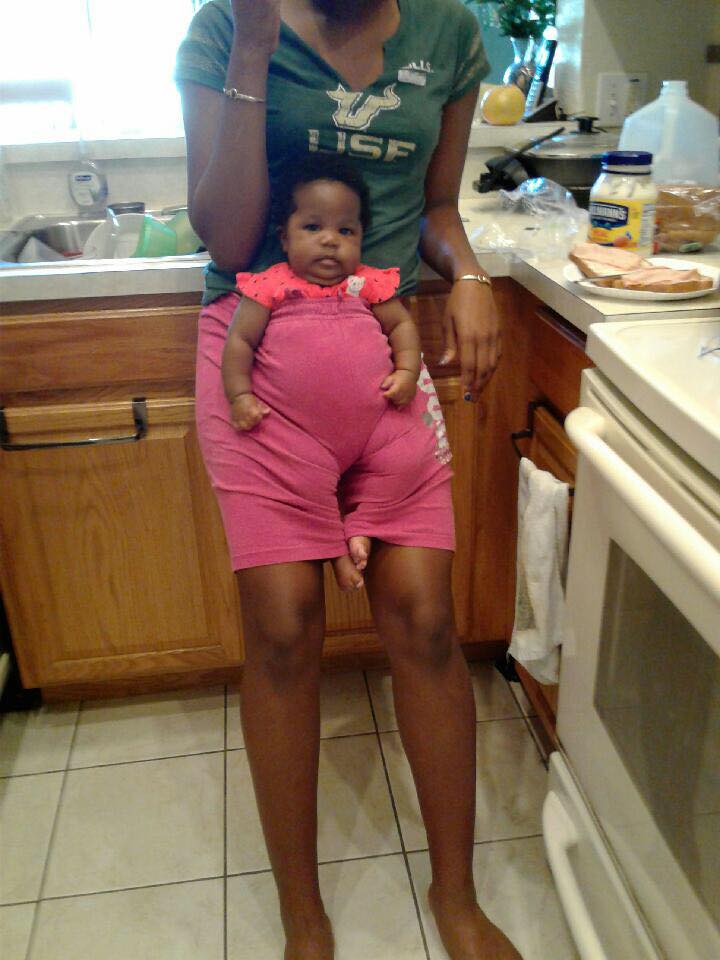 The babies mum was obviously delighted her baby was being looked after but we want to know, do you think this is a clever or dangerous way to look after a baby?