The thought of our elderly loved ones being diagnosed with COVID-19 is more than most of us can bear but what most of us don't think about is the fact they will have to be placed in isolation.
Those at risk of dying have to suffer alone without the hand of a loved one to hold, I can't imagine how terrifying that must be, not to mention how hard it must be for their families who have to stay away.
Now a fundraising mission is being launched in Italy to get as many iPads into hospitals so those COVID-19 sufferers, who are isolated and at risk of dying, can say goodbye to their relatives.
Patients in solitude
It's not the same as physical contact but it's better than being alone with no familiar face to look at.
Politician Lorenzo Mussotto, based in Milan, heard a heartbreaking story from one doctor in Italy who recounted the pain of those admitted to hospital and were placed in complete solitude.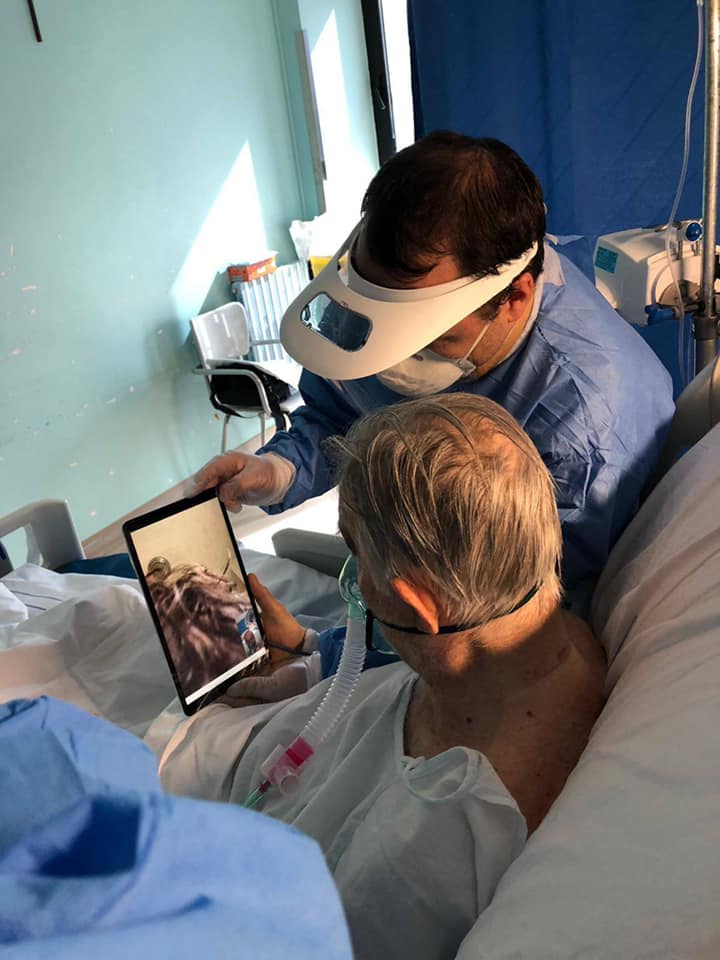 They were isolated from their families and friends, aware of what was about to happen and the lack of technological means so they couldn't make video calls with their families," Lorenzo wrote on his Facebook page.
"HE RIGHT TO SAY GOODBYE
My contacts here know I rarely post. But for once I ask you to take a few minutes to read this post and then, if you consider it appropriate, to share.
In these 14 days of mandatory quarantine after contact with a sick friend (who is fine now) I felt guilty having to stay locked in the house while thousands of people throughout Italy are working and fighting nonstop against the coronavirus.
Like so many of you, I thought about how to make myself useful from home and with limited economic resources, in addition to the many services already organized by the Comune di Milano with the other actors of the territory.
The idea came by chance from Dr. Cortellaro, primary of San Carlo, who in an interview told the pain of people who entered the hospital alone and who left in total loneliness aware of what was about to happen, and the lack of technology means for video calls to relatives.
So, as PD of Zone 6, we bought tablets to donate to health facilities (in this case a hospice and a hospital) to allow the sick people to be able to greet their loved ones one last time.
I tell you because this thought hurts me more than death itself and because there are definitely other residences for elderly, hospices and hospitals where to limit the contagion there is no longer a chance to say goodbye.
Unfortunately, we don't have much money left after this spending.
This is why I ask you to contact the health facilities of your territory to understand if guests or sick people have the desire to receive such a donation.
I am deeply convinced of the importance of masks, gloves, machinery (that's why we accompanied tablets with a donation of 1000 euros) but the right to say goodbye, for those who leave and for those who stay, must not be less.
Thank you for everything you are already doing and doing."
We are living in scary and uncertain times where we need to do all we can to stay healthy. We can support those who are suffering while also practicing social distancing.
Let's share to show our support for this man, he is a hero of the crisis, if we can do something to lessen the pain of this situation we are doing our bit for humanity.