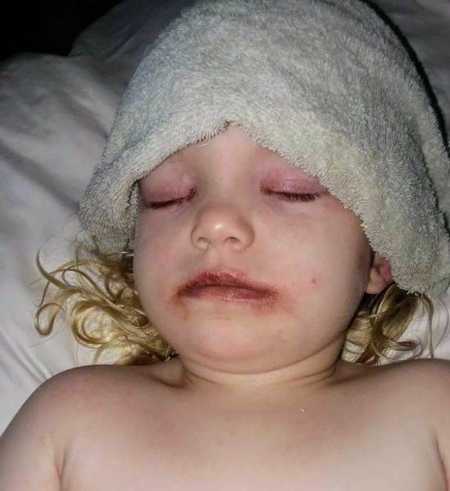 I'm making this post because I feel like it is very important to remind parents to be very careful about what we allow our children to have.
For Tony and I this was definitely an eye opener and we will be more cautious about acknowledging ingredients and educating ourselves on what is good and bad before purchasing from here on out.
About 8 days ago we bought this makeup set from the Family Dollar here in town. Thinking it was harmless, non toxic, kids make up set and having bought Lydia this same type of thing, just different brand.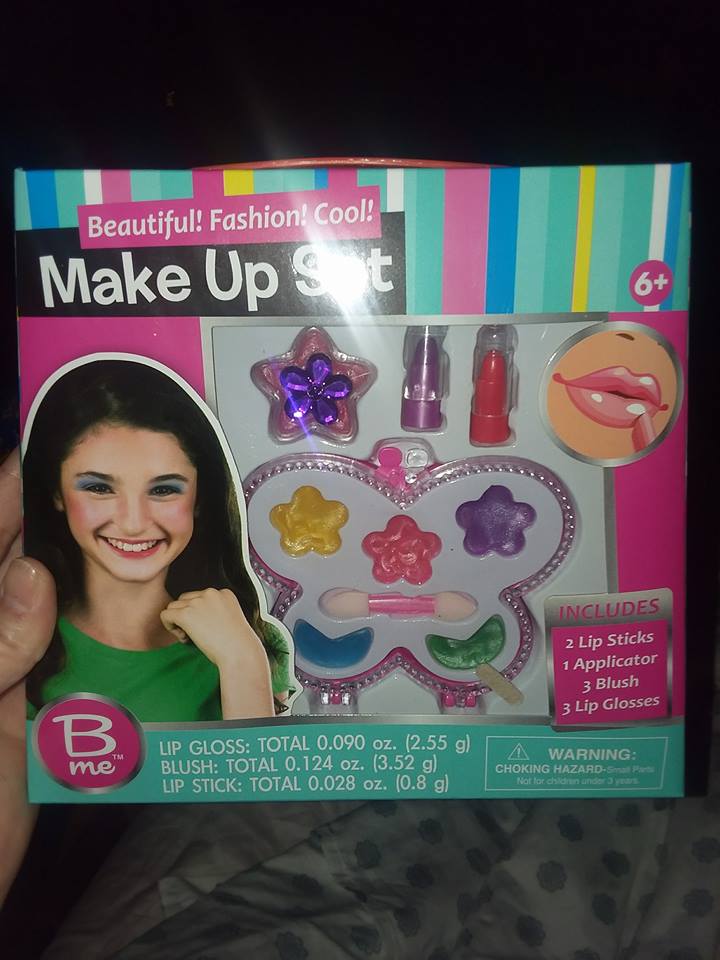 We never imagined after spending the day applying to her eyes and lips that our worst nightmare would come true.
There are 6 different chemicals in this makeup that are commonly known to cause an allergic reaction. Lydia unfortunately was one of those people allergic and for the past week she has been going through a severe allergic reaction..SO SEVERE she had to be admitted to Carle pediatrics in Champaign.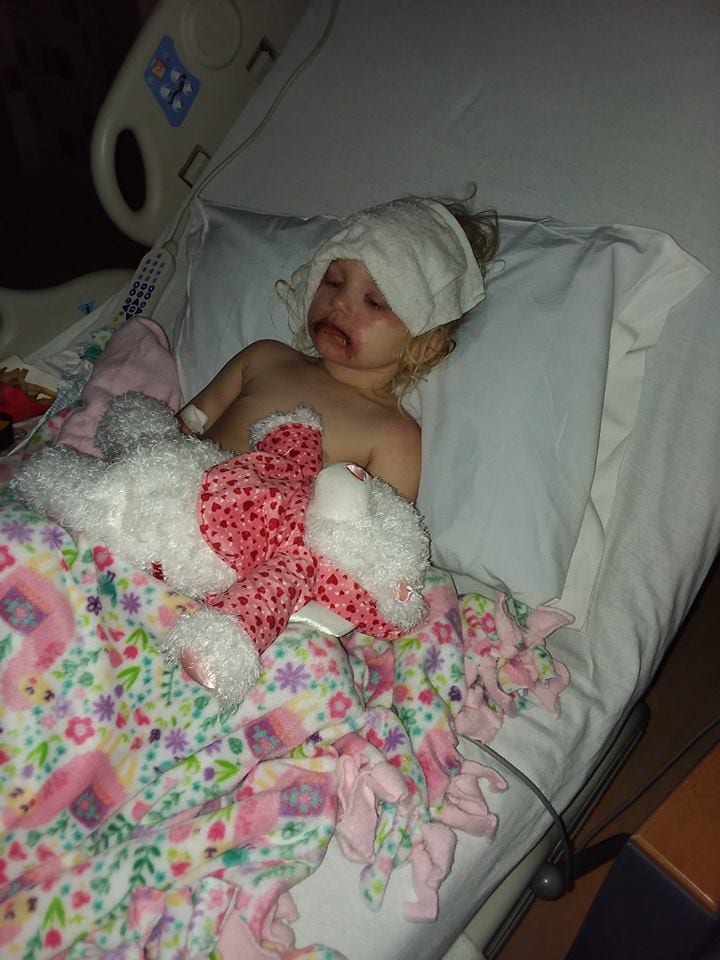 In 24 hours our little girl went from 100% healthy to her eyes swollen and blistered shut.. with a rash all over her body that we would have to apply cold packs to every 30 minutes or so because her skin was burning … she was unable to eat much for days because of the blistering and cracking of her lips.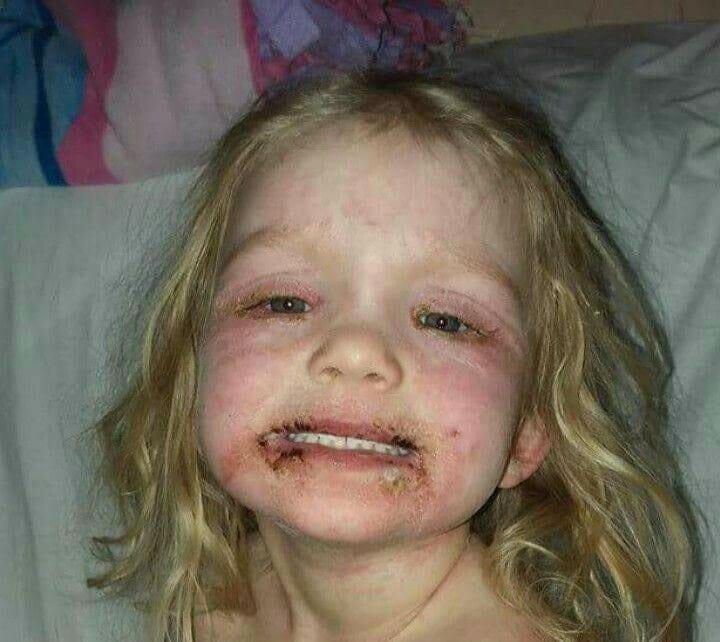 Lydia has been through so much these past few days. Good news is we are home from the hospital today and she is doing better!!!
"I usually don't do this. It's usually my wife that does the posting, but as I sit here and watch my baby girl sleep, I can't do anything but weep uncontrollably. All the tears that I have watched my baby girl cry, all the screams in pain and all the times she would say, 'I hate being sick daddy' — I'm not man enough for this. I don't wanna hear any more screams or ring out any more cold rags to lay across my baby's face or her back. I just want this to be over. I wanna wake up in the morning and see her get out of bed on her own, or the first thing she wants to do is play kitchen. I want to see her smile again."
PLEASE be aware of what you are letting your babies have… ESPECIALLY kids cosmetics…. so this doesn't happen to your child…