Airbnb has apologised to a family who discovered they were being livestreamed by a hidden camera at their accommodation in Ireland.
The Barkers, from New Zealand, had been staying at a property in Cork, southwest Ireland, when they found a camera concealed in the living room.
Mother-of-five Nealie Barker described the family's unexpected discovery as "very frightening".
She wrote on Facebook: "We just found a camera hidden in a smoke alarm case in the private living room of a listing. We were travelling with children.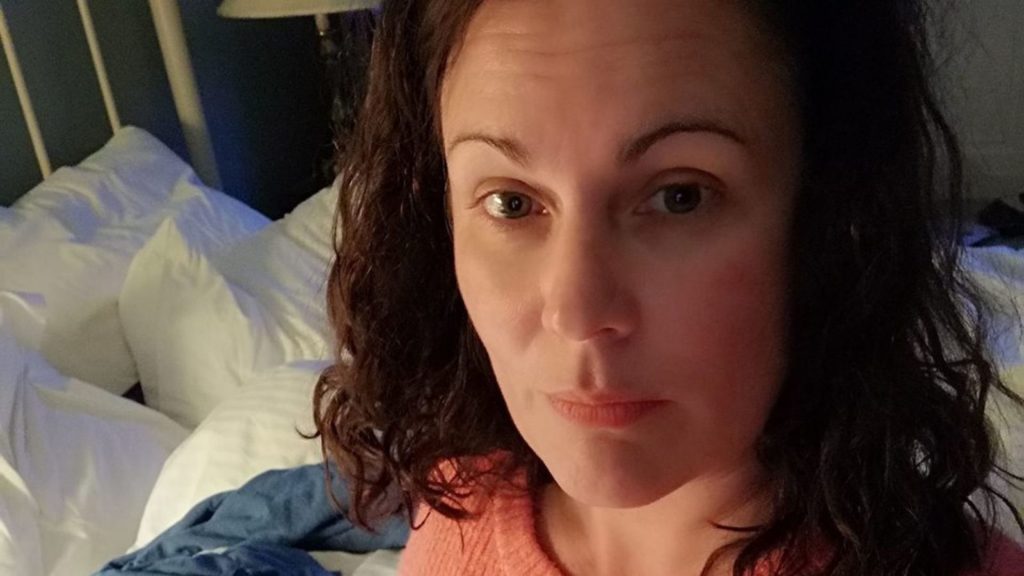 "The host admitted to the concealed camera over the phone, only after presented with our irrefutable proof."
Her husband Andrew, an IT consultant, found the camera live feed after trying to connect his phone to the WiFi.
Mrs Barker told Sky News: "We were all looking at ourselves on his phone, I had one of those horrible adrenaline rushes you get when you sense danger.
"We looked at one another mortified as the realisation of the situation sunk in."
She said the children became frightened after realising the host could see and maybe hear them.
"We felt an immediate violation of our privacy in a private residence we had paid to occupy."
And she added that "it was very frightening and the first time we've considered we could have potentially been in danger" during the trip.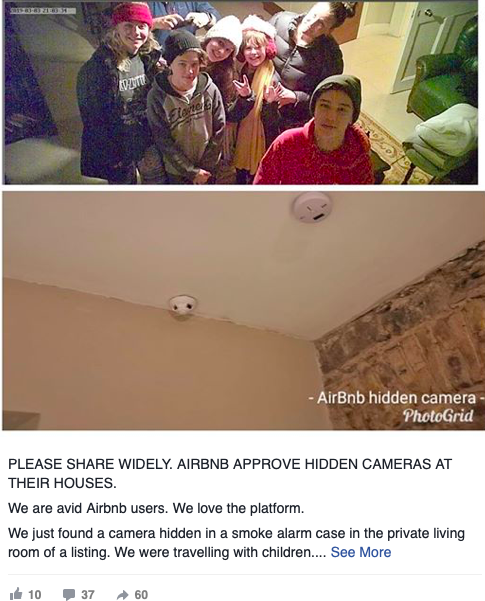 Airbnb promised the Barkers that a thorough investigation would take place.
But after several weeks, the family received a message from the company saying they had exonerated the host and had "found no wrong-doing on his part".
She also said Airbnb had reinstated the listing shortly after the incident.
It was only when the family expressed their anger about the situation on social media that Airbnb offered them a refund and said they would reinvestigate the listing and host.
Share people nee to be aware of the dangers when using these platforms!