-Source Daniel Reed 
If you spot a walnut size brown clump on the branches of your Christmas tree, you really, really don't want to keep your tree in your house for long.
That's because those little clusters are not cute tiny pinecones. They're a cluster of 100 – 200 hundred preying mantis eggs.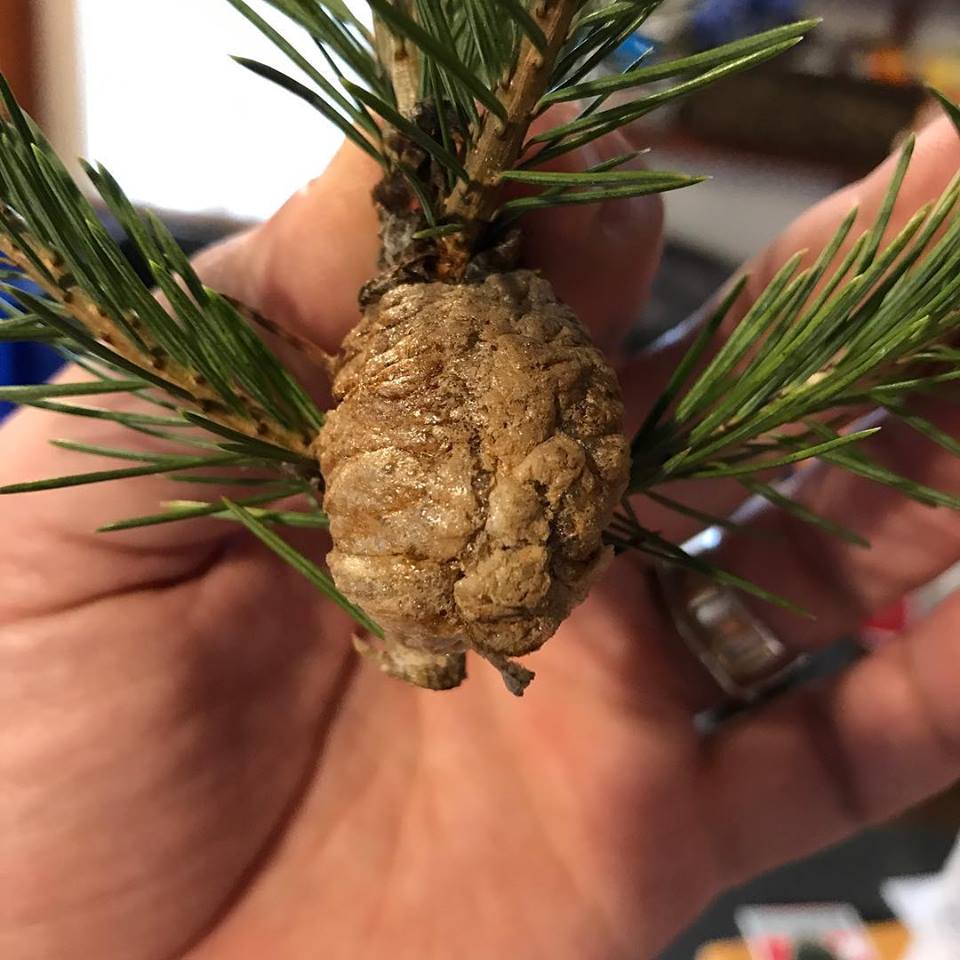 Which means that if you spot one of them on your tree, you've got hundreds of praying mantis eggs ready to hatch and take over your house….GET THAT TREE OUT NOW!!!!!