"Anything helps", reads the sign that Megan Doudney lays out in front of her baby buggy as she nestles her six-week-old infant in her arms while panhandling on San Francisco's Market Street.
But the 34-year-old homeless mother has received a lot more than the financial help she was hoping for.
While Doudney has received an outpouring of support from some, others have unleashed a storm of criticism on social media against her and panhandling with children that have turned into face-to-face confrontations on the street and 911 calls reporting her.
One Facebook user Erica Sandberg posted the to her social media page:
"A newborn is living on the streets of San Francisco. Mother is unhinged, either due to mental illness or addiction.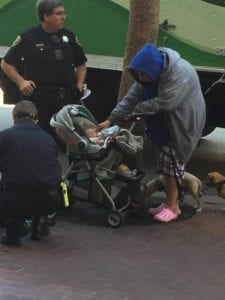 When people see them, they clasp a hand over their mouths in horror. Many call 911 and CPS; others turn away, some throw money at them.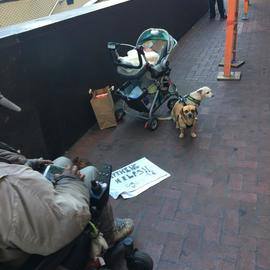 On Monday I accompanied Olya, the woman who is taking action. We got police and medics out and baby was taken away in an ambulance for low blood sugar. They're back, though.
Yesterday she was abandoned in her stroller for 20 minutes, on Market and 8th (Olya kept watch, documenting). This is insanity. If anyone has insight or knows what to do, please contact me.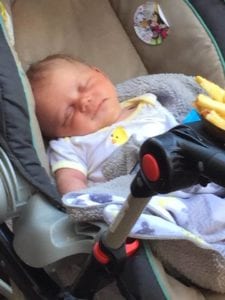 This is insanity."
What do you think about her situation? What can be done to help kids in need? Start the conversation in the comments.