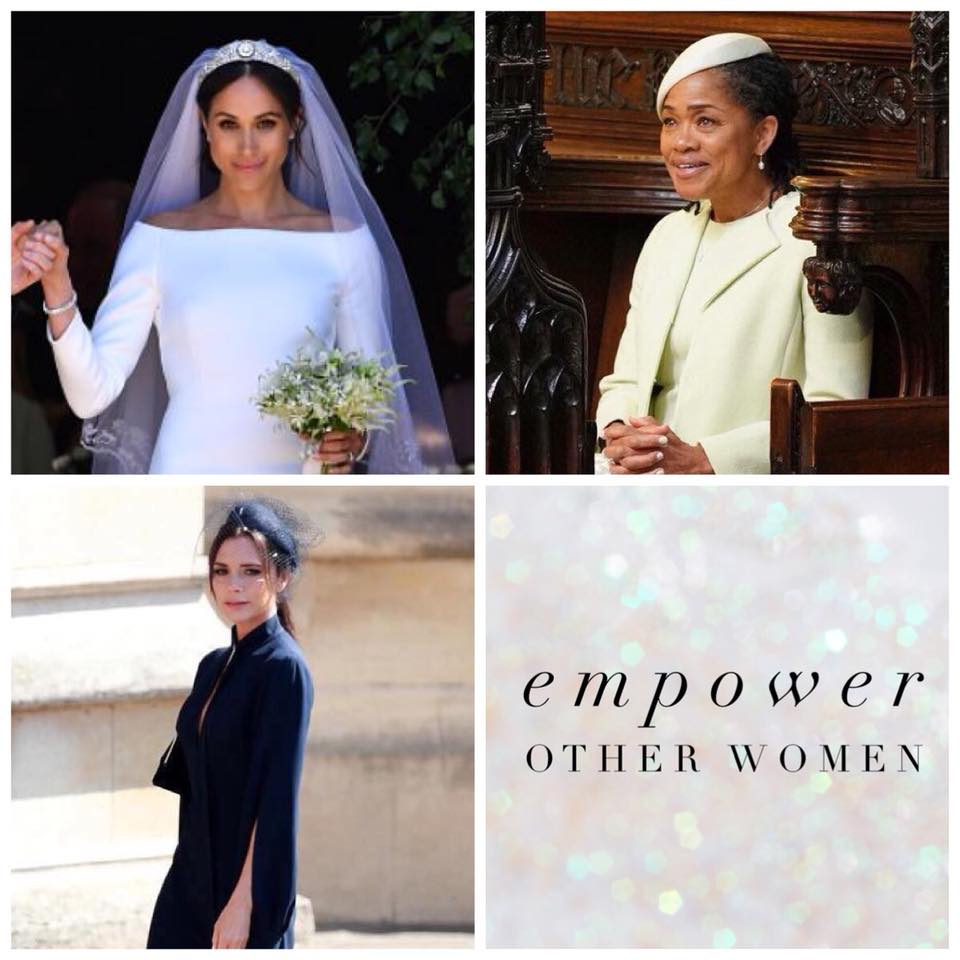 These three women who lets face it are champions of female empowerment yet the focus was on
1. She doesn't smile enough
2. She's not wearing enough make up or a flash enough dress
3. Isn't it sad she's sat alone
It bothers me! A woman who has raised four beautiful children, supported her incredible husband travelling the world to support his career and then smashes her own career completely away from her original fame becoming a world renowned fashion designer. She turns up to a wedding looking incredible! In front of the eyes of the world knowing full well the pics will be all about her hot hubby (I'm guilty of that lol) and because she's not walking round like a Cheshire Cat she gets a grilling. Give her a break and how about championing how amazing this woman is!
Megan looked absolutely perfect, the weight of choosing a look suitable for a princess who is a US divorcee must have been excruciating. She's breaking barriers of tradition for hundreds of years and wow she smashed it. She's a striking figure of female empowerment who in front of the world struck one of the most empowering pictures, I can walk myself into this situation thanks! What a role model for young women and girls. You can be understated and not flash your flesh to bag the ultimate catch! A Prince
Then the mum! So this woman's single handedly raised a woman who's gone on to have Hollywood success, be a humanitarian and now a member of the royal family. Guess what she doesn't need to sit with anyone, I think she's got it covered. I didn't see a woman with no one to sit with I saw a strong woman who didn't need anyone to sit with because she's quite happy to watch her daughter feeling pretty smug at what she's achieved
😍People can stand alone and be ok!