When Tong Phuoc Phuc's wife delivered their first precious baby in a local hospital in 2001, their eyes were opened to a startling and shocking truth. At the hospital, many women of all ages were choosing not to bring their little blessings into this world because they had no means to care for them.
Most pregnant and unmarried Vietnamese women do not have many options. So they turn to the medical procedure that's banned in many other parts of the world. If they proceed with their pregnancies, they often find themselves in dire poverty, unable to provide for their new family of two and run the risk of being disowned by their families.
Doctors also see many married women seeking this procedure because their husband disapproves of using any contraceptives but does not want more children. Other cases involve couples using this procedure for gender selection when an ultrasound reveals a second child of the same gender as their first, but their government only allows two children per family.
That's why Vietnam has one of the world's highest elective abortion rates. Eleven years ago, there were more than 114,000 such procedures carried out at a state hospital in Ho Chi Minh City, which outnumbered the live births delivered there in that same year.
Tong decided at the hospital on the day of his child's birth that he could not sit idly by and do nothing for the other babies who would not be taking a breath, who would not be cuddled, loved or given a chance at life.
He made a deal with God when his wife endured grave complications while delivering their son. He promised God that if they were blessed and survived, he would help others as God directed. He realized that many women walked in the hospital door pregnant, but left alone, empty-handed.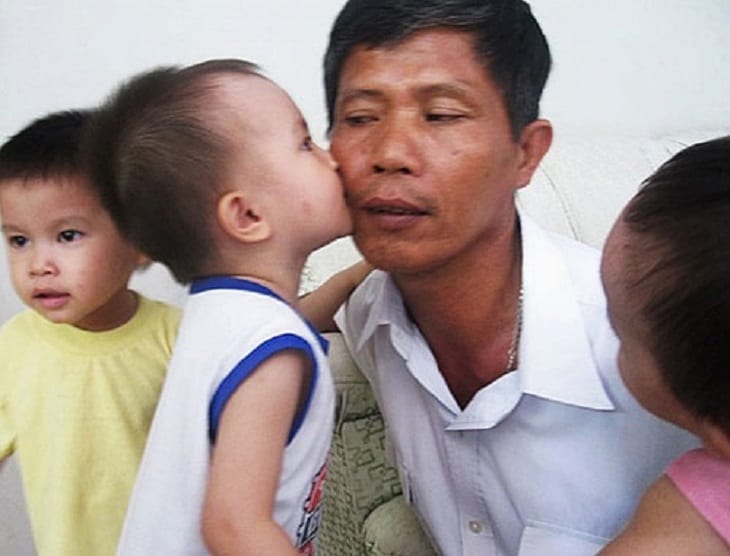 So he asked the hospital if he could give the babies who never left the hospital a proper burial. He was given permission to do so. Tong bought land on top of a mountain called Hone Thom. A building contractor, this father of two created a memorial site or cemetery where the babies would have a final resting place made out of love for them.
"I believe these fetuses have souls and I don't want them to be wandering souls."
Since then, Tong has buried more than 10,000 babies on his mountain top. But he wanted to do more. So when word spread about his generosity and mission, Tong ended up with single mothers at his doorstep. They began turning to him for help, knowing that they couldn't afford a family.
So instead of mourning over the babies he buried, he started an orphanage and began fostering these women's birthed babies until they could afford to care for them on their own. Tong sees himself not as an orphanage director, but as their dad, offering these little ones the love they deserve to receive.
"I will continue this work till my last breath."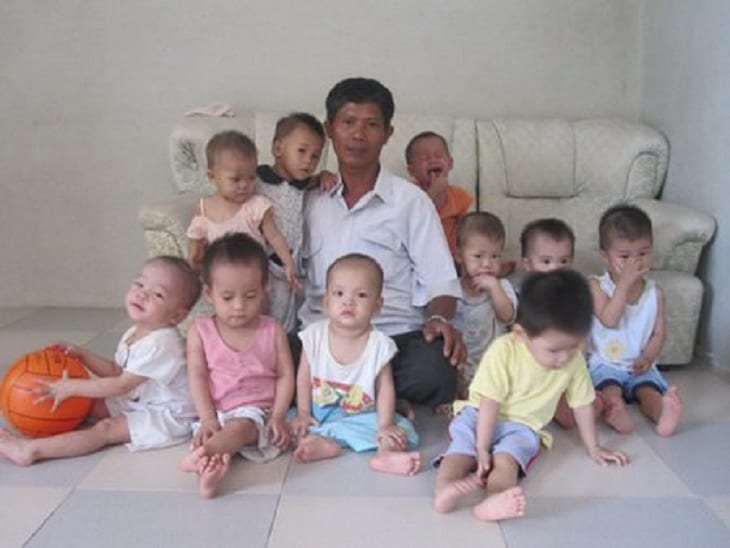 As admirable as Tong's mission is, many disagree with what he's doing, saving the babies who would end up buried on his mountain top instead of rolling around on his floor giggling and full of life. That's because his government considers premarital relations to be a "social evil." But yet the government allows for hospitals to offer medical procedures to end pregnancies.
So the women end up shamed and without resources or options other than one. That is, until Tong opened the doors to his orphanage. In the past four years, he has fostered almost 100 kids.  
Tong also allows pregnant women to live in the home until they deliver, helping him to care for the children at the orphanage.  His entire family also chips in, including his older sister, wife and his own kids whom he hopes will take over operating the orphanage when he has gone to be with God.
The orphanage relies on donations to help make ends meet, with the desired result of all babies being united with their birth mothers.