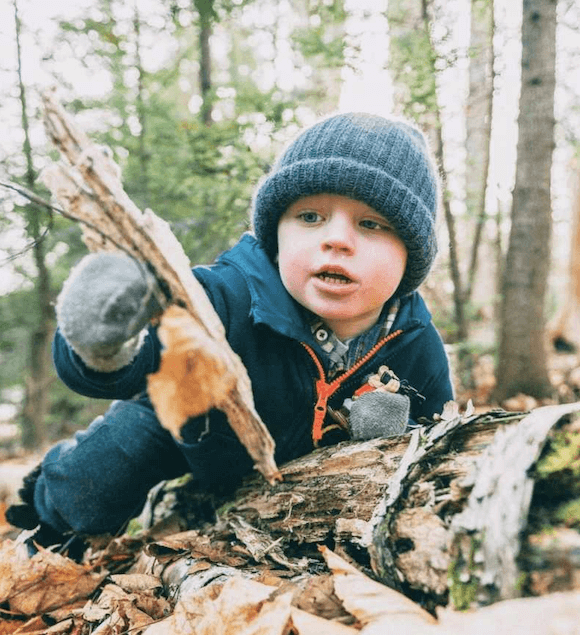 "I'll admit, I didn't take this thing seriously in the beginning. I thought it was just a flu and blown out of proportion. I thought it wouldn't affect kids. After all, that was the information being relayed almost everywhere. I wanted desperately for life to go back to normal. Already a struggling single mom, I don't do well with change. Still, I did my best to keep me and my boy safe.
He was one of the early ones. March 28th rolled around and Wyatt, my 6-year-old, had a fever. It was low grade, but still enough to cause some concern. I laid him in bed and told him to get some rest early, which he did. The next morning rolled around and now his fever was high. 102.4 degrees. Serious stuff. I gave him an ice bath and some medicine in hopes that it would get better. And it did. But only for a matter of time.
He woke up two days later with yet another fever, and this time a cough. At this point, I was no longer in denial that it could be the C word. I called the phone line to get him tested but was denied because he wasn't an 'age of concern.' They told me to wait it out for 7-8 more days and then call back. But only 4 days later, my baby was feeling heavy weight on his chest. He told momma it felt like an 'elephant' was lying down on his heart.
I called in again for testing and after a long wait, we were finally approved. We drove up for drive-thru testing and 4 days later we got the news: POSITIVE. My 6-year-old baby boy was positive with Coronavirus, and so was I. Yet for some reason, I still had absolutely no symptoms, and never would. Still, I had hope. After all, it's only worse for the elderly and immunocompromised, right? I was so naive.
I watched this thing wreak havoc on Wyatt day after day. It was a heartbreaking transformation to watch. So quickly he went from a low-grade fever to grabbing at the air for a breath. He landed in the hospital just 5 days after he tested positive. I wasn't allowed to stay with him. I wasn't allowed to hold his hand through it all. I wasn't allowed to kiss away his fears and rub his little back like he always asks of Momma when he's not feeling so good. None of it. My baby suffered in isolation.
I thought I had taken enough precaution, but it was probably already too late at that point. It was just too late. And it didn't matter what I did or said or wished or prayed. What's done was done. Coronavirus took hold of his body. Just 18 days after that first fever, my boy went to be with God. There is nothing in this world that can change that. He is gone. Forever.
Now, when I turn on the news and see protesting for re-opening states, I am angered. When I see the memes, I am angered. When I see the people STILL calling this a hoax, I want to scream from the rooftops that my Wyatt is gone, and there was nothing that could save him.
If you're reading this, please. Continue to take precaution. Continue to follow guidelines as seriously as you did in the beginning, if not more. This is real. This is happening. And it could be coming for you next. This does not discriminate against gender, race, class, age, or even healthy and unhealthy. Never in a million years did I imagine that my perfect, healthy son would be taken so soon. Now all I am left with are his things. Our photographs. His little socks on the floor. His drawings. Each item feels like a gut punch. I will never see his smile again. I will forever be waiting to hear him say, just one more time, 'I love you, Momma.'
On behalf of Wyatt, and all the others who have passed or are battling for their life, let's beat this thing. Don't take any day of this life for granted because it's not guaranteed. Love harder and stay safe."