A woman who wrote a letter to The Irish Times about losing all three of her children, said she decided to write the letter to express how she was feeling and to tell parents to spend time with their children.
Kathleen Keyes said she had been surprised by the reaction to her letter, which went viral after it was published yesterday.
Here is her letter:
At this time of year, families are dreaming of seeing their loved ones. The loved ones coming back by sea, or touching down on tarmac, flowing through the arrivals lounge of airports, warm-cheeked and teary-eyed, breaking the barrier to the warm homely arms of childhood. Or coming by car, snapping the car doors shut for a while and walking in the front door of old familiarity – the family home.
This is miracle-making.
Eighteen years ago this Christmas, my first child of three, my daughter was very ill and she died early in the New Year. It was a meteorite falling on a family that was already rocked by loss and absence.
Since then, our family has been cruelly pared back to one, myself, the mother, living alone at home.
At night I sleep to the rattles of an empty house. Even the wind has a faraway cry when it rattles at the window.
My three children, my daughter and two sons died from Cystic Fibrosis, a genetic disease of the lungs. They lived a full and spirited life together, their illness did not define them.
They were witty, intelligent, and gifted with homegrown talents that filled this home with music and liveliness. They expressed their true selves to their world of friends, and gave of themselves freely and honestly.
Losing a child is like having your heart torn out and your stomach emptied. Grief gets in the way of daylight, not to mention the nocturnal dark.
Christmas is a black surround, without tinsel, while the masses are plumping up the shopping streets.
But grief can be another day on the wheel, when paradoxically a blue sky can unveil and a white egret appears in the branch. I have named him Doy after my youngest son, whose pet name was Doy. He will fly and land with me as I walk beside the river in the valley behind our home.
Before Doy died, his dark eyes looked ahead and he said, "Look for me in the trees. I will be there in the trees."
KATHLEEN KEYES,
In the letter, she described how her children Gráinne, Darragh and Fergal had cystic fibrosis and had "fought viciously to stay alive".
Gráinne died in 2002 aged 15, Darragh died in April 2012 aged 19, and Fergal who died, aged 31, last December.
Ms Keyes described her children as her whole life and that all three had been dealt a heavy hand when they were diagnosed with cystic fibrosis.
"My children fought viciously to stay alive," she said. "Darragh worked the hardest. He would empty his lungs out three or four times a day."
Ms Keyes said Darragh chose to turn off all the machines that were aiding him, saying he had had enough of all of the IVs and the tubes.
She said that he told his parents how he loved them and how much he appreciated how close they were.
He looked ahead and his eyes were dark and glassy, she said. He looked past them and said that he would be in the trees and that they would be able to find him there.
She said that she was not looking for pity and does not want people to feel sorry for her.
"I am just a woman, and a human being. I have lost the loves of my life".
"I think it was something within me that knocked on my own door. I felt something from within. I needed to speak. I needed to express how I was feeling.
"I am here in this house on my own and my family have been whipped.
"My Christmas is my expression. I wanted my letter to tell parents to spend time with their children.
"I wanted my letter to tell parents to take this time to idle your children and to give them your time, give them creativity. Gráinne, Fergal and Darragh were given room to grow and be creative.
"There is so much of this running around, driving your kids to lessons and doing this and doing that, that you don't stop and spend time with them."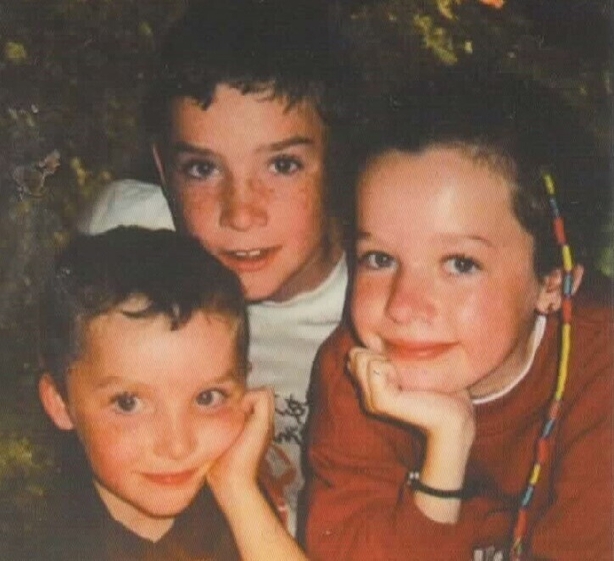 Kathleen's letter is a reminder to us all, to hold your children tight this Christmas, realise the true gifts you have in your arms. And enjoy these moments together. You never know when they will be over forever.