Our beautiful Japeth Peace, miscarried July 24th at 14 weeks 6 days. He is perfectly and wonderfully formed, right down to his amazing tiny toes and fingers. Even his fingernails are formed and visible. Tiny veins that carried his own blood to his precious body can be seen through his delicate skin, even his wonderfully formed muscles are visible. At less than half gestation he is very obviously human, not a cluster of cells, not a lump of tissue, not a blob of unformed flesh. He is a beautiful child, formed by God, and now gone to be with Him.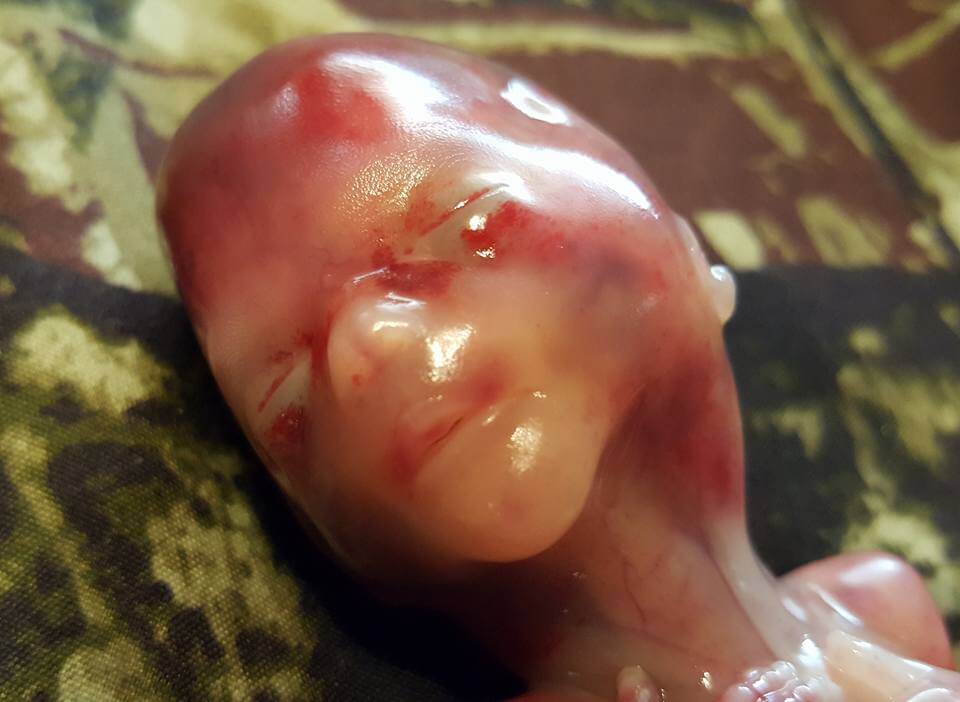 I am posting this in hopes of offering information to those who may not know how completely a child of only 14 weeks gestation is formed. And therefore not something to be taken lightly.
His tiny heart was beating within 16 days of conception, pumping his own blood. That is usually before anyone knows that they are pregnant. There seems to be a misconception that unless you can hear or see it, it isn't happening, but that tiny heart is beating, even if it is too small to hear or see.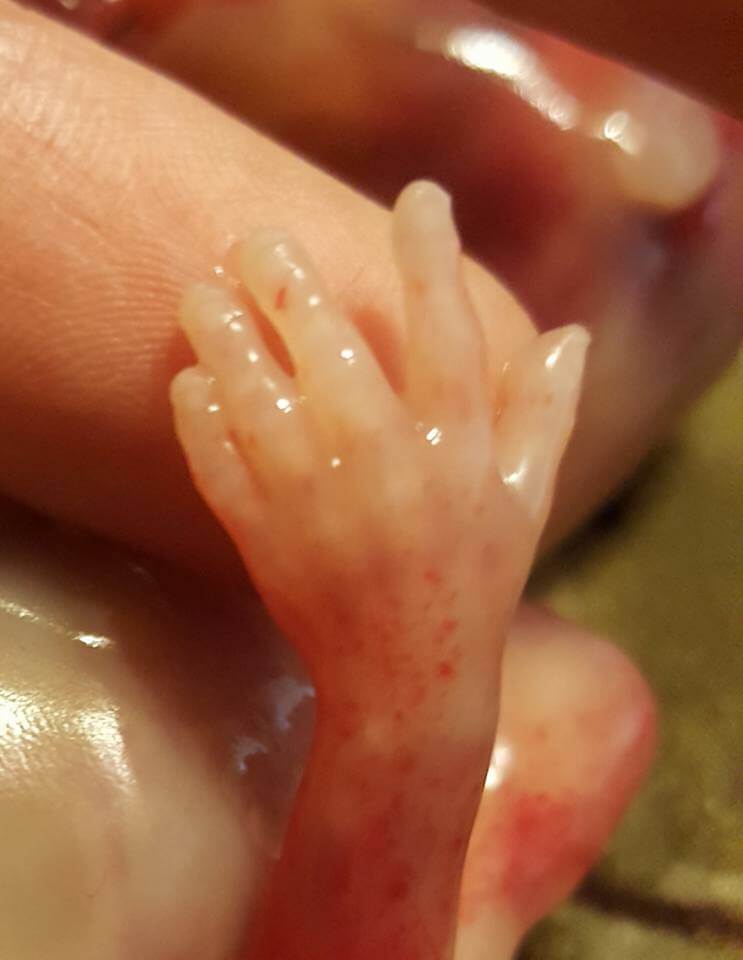 A baby's hearing begins to develop around six weeks. Their nerve endings the "alarm buttons" begin to develop around 7 weeks. All of this information is readily available on the internet and in medical journals and pregnancy guides, however, for some reason people seem to believe that all of this happens much later in gestation. Perhaps they have been fooled by those who wish to exploit them, or perhaps they purposefully turn a blind eye and a deaf ear, because the truth is too painful, or because the truth would stop or change certain decisions or choices.
I hope that this information, and these heartbreaking pictures of my beautiful boy will help everyone to understand a little more.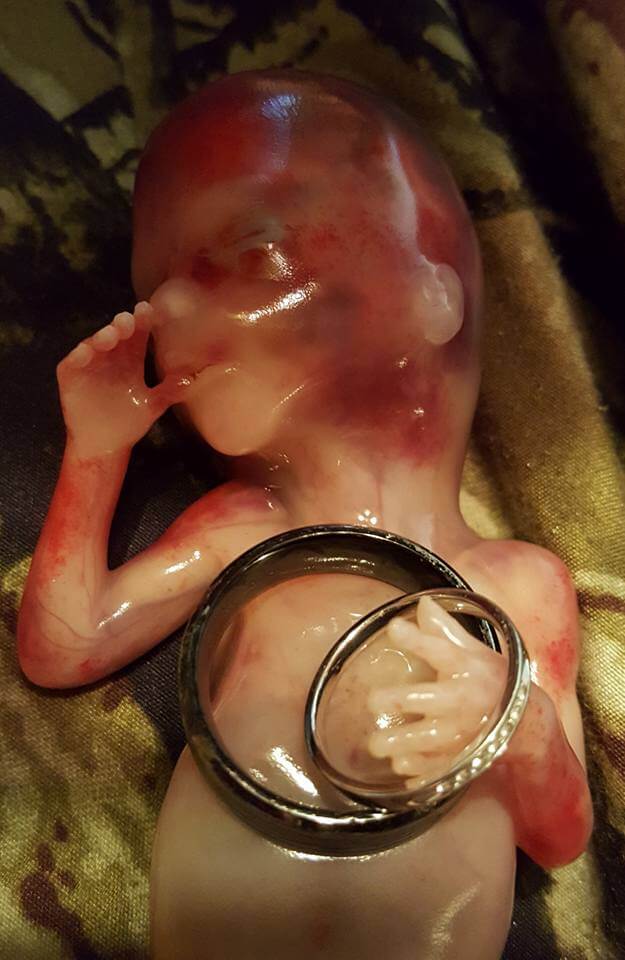 As a final plea, if you are considering abortion, please take time to find the truth and reconsider. This is not an effort to shame, belittle, or condemn anyone in any way. It is the plea of a woman who just lost her child for you to at least consider other options.
There are people who are willing to help. I am willing to help. If you feel you have no one and no place to go, please reach out. Whether you keep your precious baby or choose the gift of adoption, you do have options.
Many will say that the foster homes are overflowing already or that no child should be unwanted. But that does not mean that your child should be discarded. As an adoptive mother, I want to encourage you that there are hundreds, thousands of families who would love a child that did not come from their own bodies, and there are thousands of families who do. Reach out. There is hope.
If you have made up your mind to choose abortion, no one can stop you. If you have already chosen abortion, i do not condemn you. And there are many who are willing to counsel you through your loss and grief. Again, reach out. There is hope.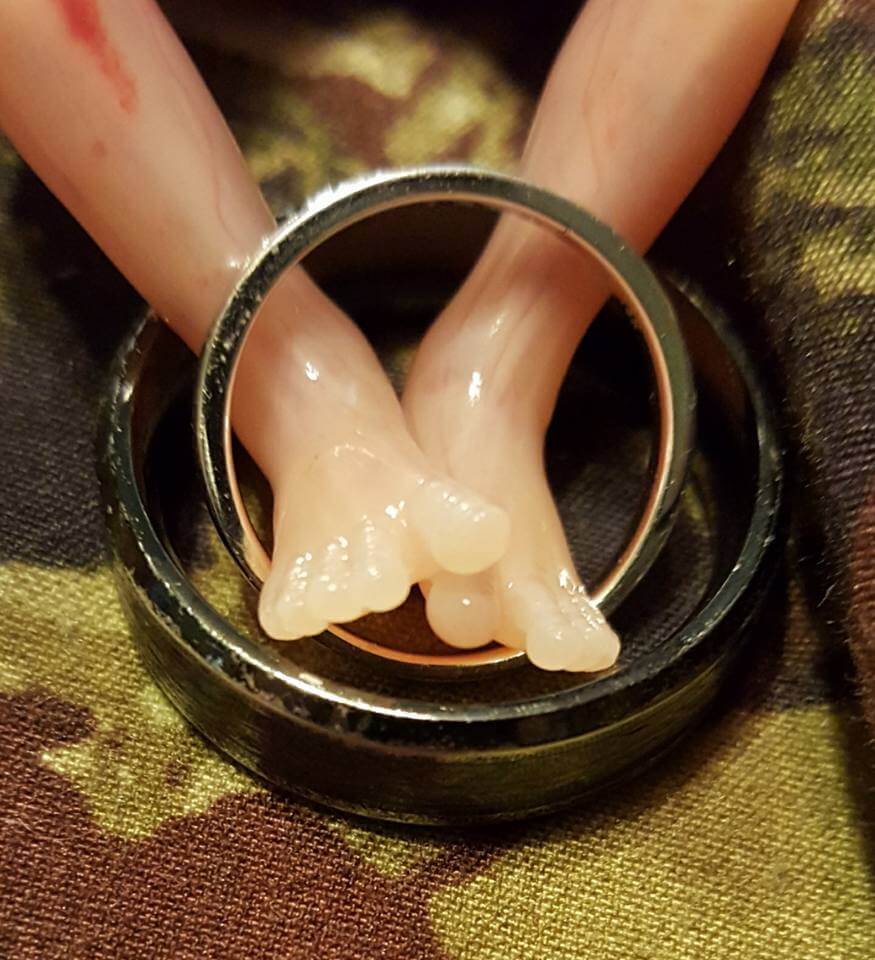 To those who have experienced a similar loss, my heart goes out to you. Your love for your lost ones is not in vain.