Anyone who has tried to fetch water in the middle of the night knows the pain of stubbing your pinky toe on the corner of the bed.
Some say it hurts more than stepping on a piece of Lego.
Now, however, someone has finally invented the perfect solution for this.
Allow us to present: The StubStoppers™️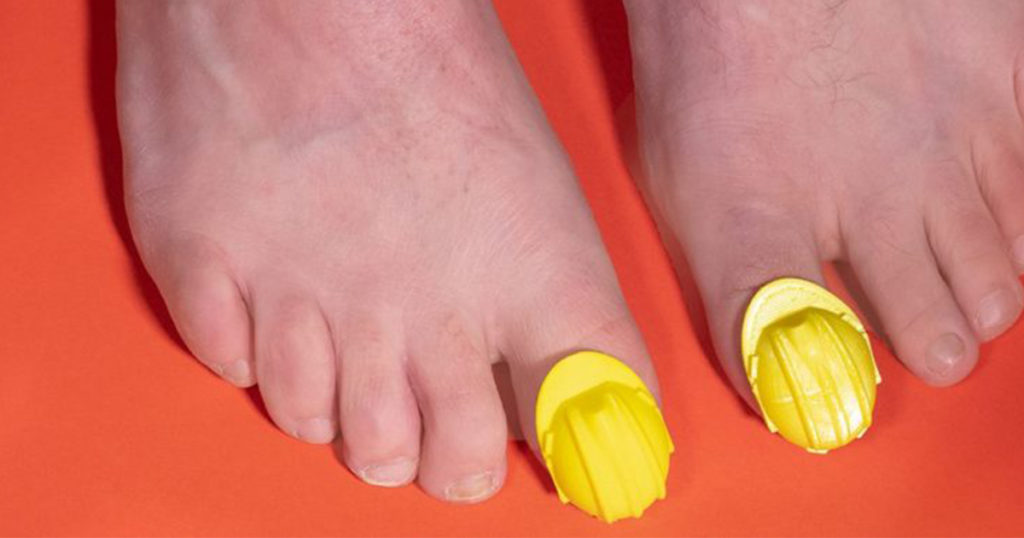 The creator of this revolutionary product is Matt Benedetto. These toe helmets have already gotten thousands of people ready to buy.
Share if you know someone who might need these!