Even a spacious home can easily turn too tiny to accommodate all your beloved belongings, especially if you're not a storage-savvy hoarder. If you're running short on ready-made storage solutions, here are a few unusual ideas to help you efficiently regain control over your gear and organize your home like a true-blue clutter master without breaking the bank.
1. A Bit of Velcro To Do Away with Wires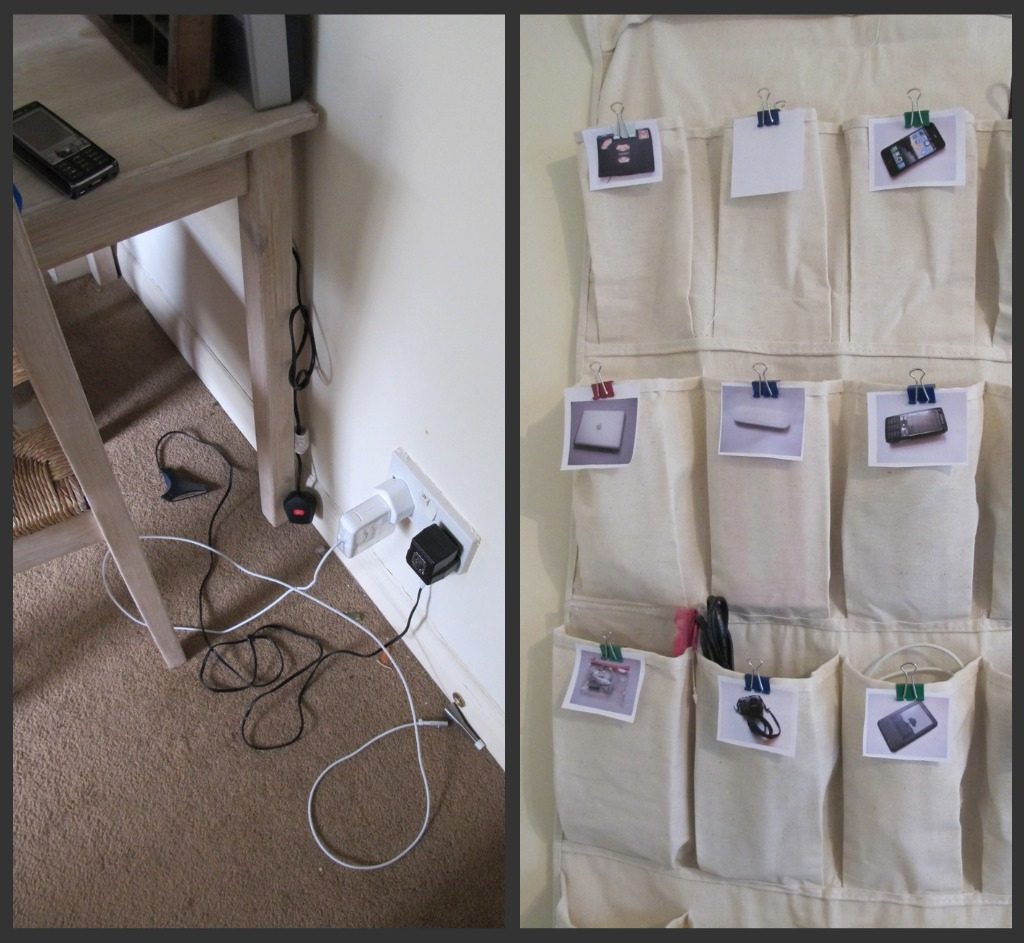 Cords and cables are every homeowner's worst nightmare. To keep tabs on trip-happy obstacles sprawled across the living room floors, use Velcro tabs as a quick fix. Organize cords and bundle them together with the help of a Velcro strip: that way, you'll prevent nasty tangle-and-tumble surprises in the dead of the night. For bonus orderliness points, you can hang the bundled cables from the wall or move them to the corner of the room: whoever said wires are a given with lots of state-of-the-art tech at home?
2. Glass Jars Neat Homes Are Made of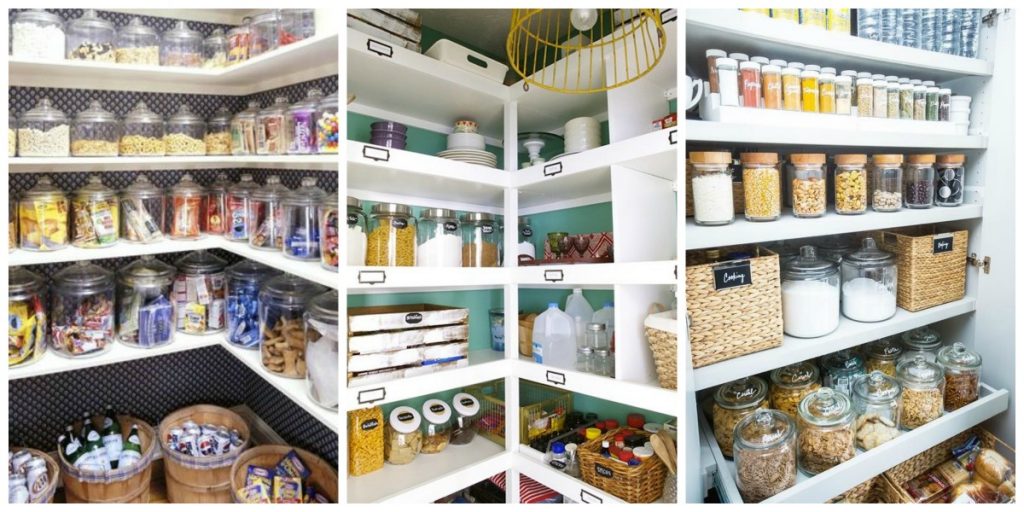 Glass jars can take in lots of everyday tidbits, not just pickles and jams. Grab a few large jars and stack them with various bits and ends: glass containers will help you stay on top of garage tools, kids crafting supplies, stationery, or even jewelry in case of dire storage space need. If you want to make your DIY jar storage even cooler, you can paint them with water-resistant paint or coat them in glitter: now, that's what you call a suave shelf display!
3. A Wall Pocket Where You Need It Most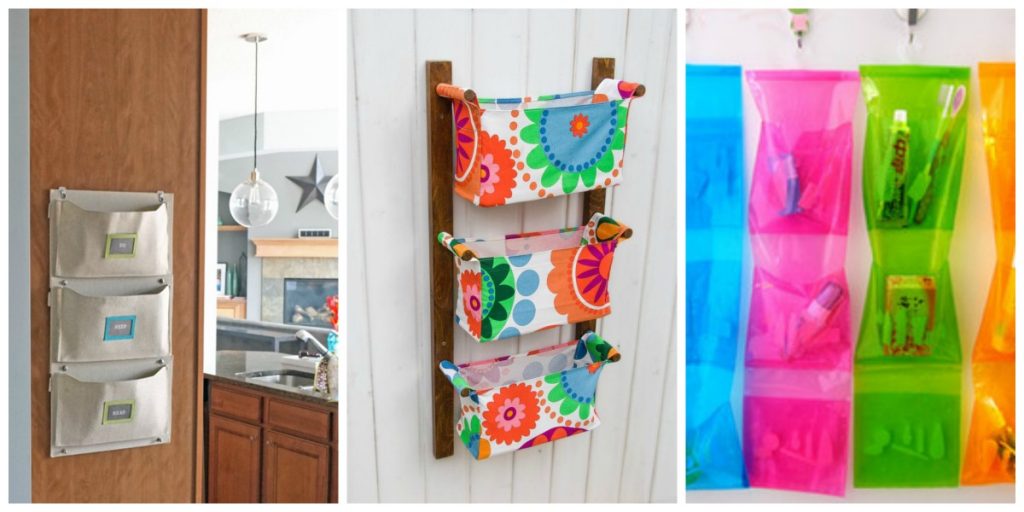 Hanging wall pockets are an affordable and efficient solution to kitchen and bathroom storage woes. Simply drive a nail in the wall or the inside of laundry cupboard doors, hang a wall pocket from it, and stack the pouches with various bathroom accessories and cleaning supplies. Or, use the pocket to keep all your kids' arts and crafts materials in place in the nursery. For a fun twist, you can hang the wall pocket on the inside of the wardrobe door if you're short on shoe storage: just make sure your footwear's clean before you stack it inside the pouch.
4. Conquering Clutter with Towel Racks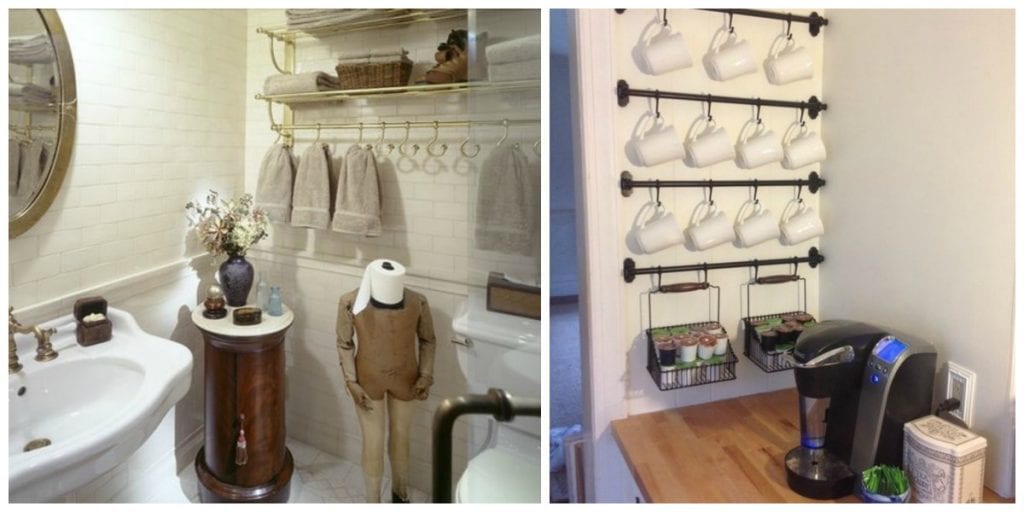 If you thought towel racks are designed for bathroom use only, you're terribly mistaken. You can attach towel racks to the inside of a kitchen cabinet to keep pan lids organized and within reach – or, you can secure them to the inside of the wardrobe door to double as a DIY belt organizer. If you're pressed for linen storage space, you can attach a few lightweight towel racks to the linen cupboard and fold extra bedclothes or towels over it: no nasty crumples or creases, thank you!
5. Magazine Holders Gone Undercover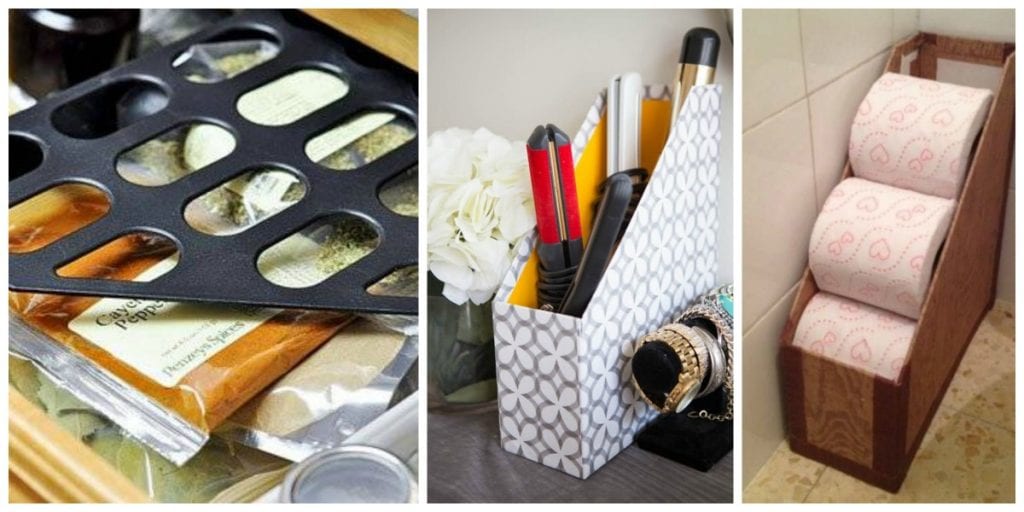 A magazine holder is a convenient accessory indeed: if you're not a huge fan of newspapers, you can move the magazine rack out of the living room and into the bathroom vanity to double as a handy organizer for your hair styling tools. Or, if your kitchen is down with an utter case of food wrap storage scarcity, a magazine holder attached to the back of a cabinet might help: that way, foils and wraps will always be at hand and ready for sandwich packing.
6. Let the Shower Caddy Out of the Loo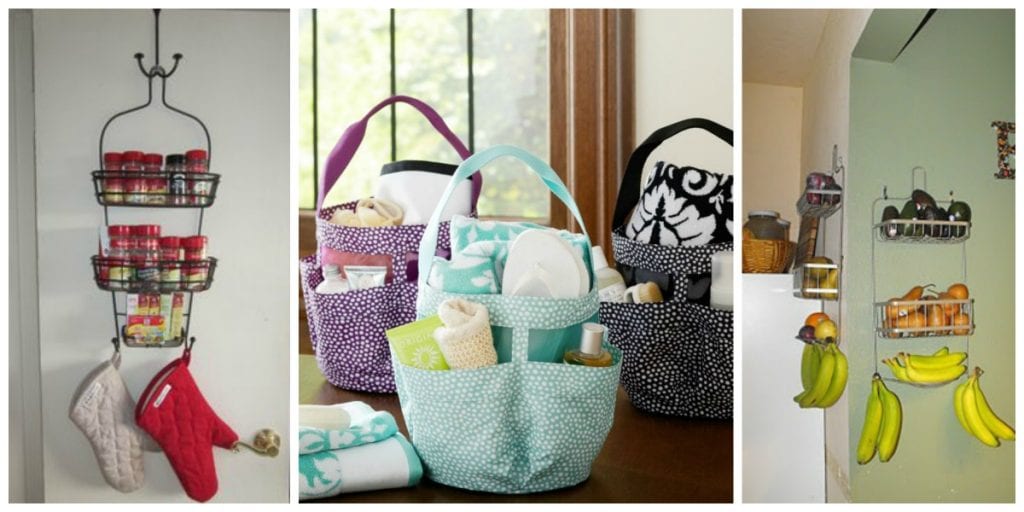 Whoever said a shower caddy belongs in the bathroom only? By relocating a few spare shower caddies to a kitchen wall or cupboard, you'll get a bit of extra vertical storage space for various cooking essentials – or, you can use the versatile gizmo to classify gift wrapping supplies on the inside of the hallway cabinet. For an elegant aesthetic twist, feel free to paint the metal caddy in a soft hue to match the color of the wall or cabinet door: now, that's what you call a handsome storage hack!
You have more storage space in your home than you're aware of: all you need to do to conquer the clutter is grab a few unusual yet effective tools, and your everyday essentials will always be in perfect order and within your reach when you need them.