This is an exceptionally hard thing for me to post. I've thought long and hard about this. I've decided it's way too important not to bring awareness to other parents. This is not up for criticism. I only want to let all parents know what to watch for….

Kids youtube, roblox, fortnight… no matter how much you think you are monitoring your child.. notifications to what your child is watching. It doesn't matter.
My 7 year old child was taught how to attempt suicide by kids youtube and these games. She has expressed that she doesn't feel neglected or unloved. Instead, she was constantly told to 'go kill yourself' by other gamers, by kids youtube. Shown HOW to.

Sunday night, she had a full blown anxiety attack. Which I held her and sang to her while she got through it.
Monday, she drew this in school.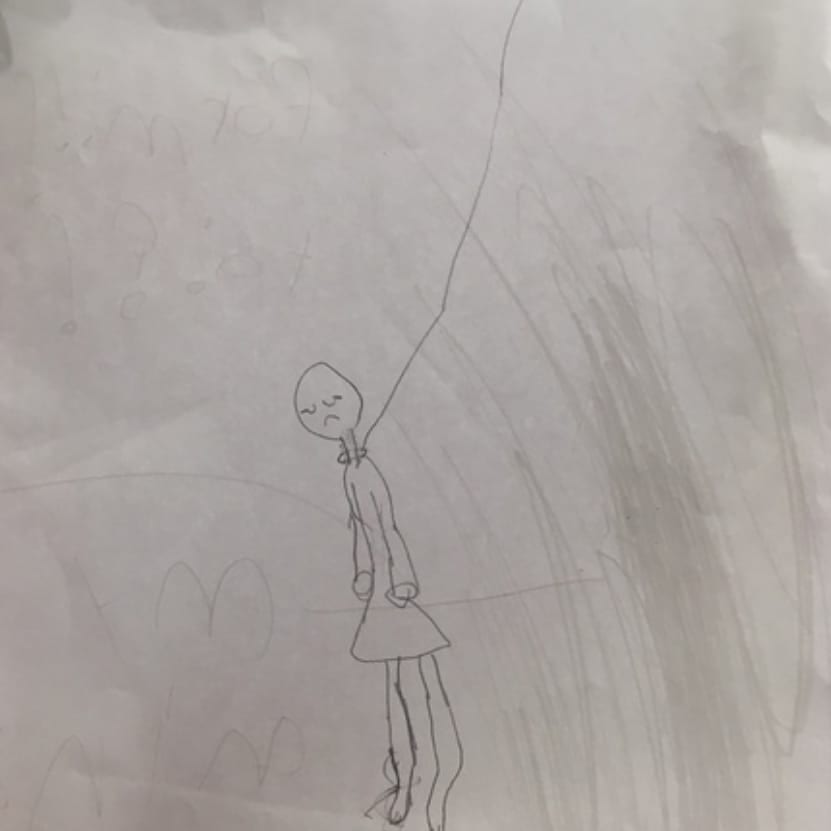 This is a VERY real danger!
I NEVER thought I would find myself helping my SEVEN YEAR OLD CHILD through an anxiety attack.
PLEASE, keep your children away from these things.
I'm just so glad my child was able to express her feelings before she actually tried to harm herself.
I never thought something as 'innocent' as kids youtube would have these subliminal messages.
Again, I'm only sharing our experience in the hopes to prevent another child going through this.
Update:
Several concerned parents have asked (rightly so) which videos my daughter watched on kids youtube that prompted her suicidal thoughts. There are several in the comments of my original post… but this is the very one that gave her the idea of hanging herself. At 1:56 minutes in there is scene of the girl using a butcher knife aggressively on a cake. At 2:21 minutes in, is the build up to the hanging/suicide scene. This video starts out very cutsie and catchy… then turns very dark. I'm putting this out there so parents can be aware to keep thier kids away from the 'doki doki' videos that promote self harm and suicide. Here ya go….
Please share and bring awareness to other parents.